The Landlord's New Nemesis - The Traveler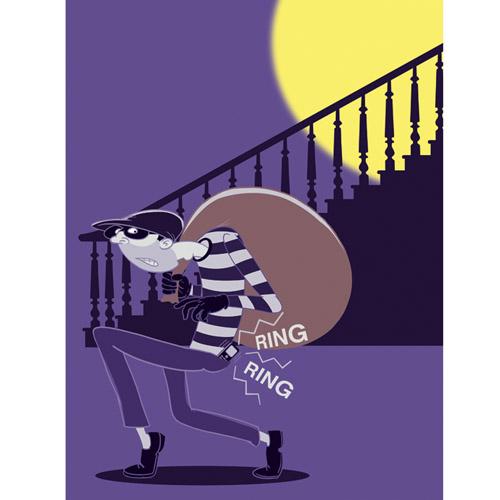 Tough times breed new levels of desperate behavior. Not that landlords need more to worry about, but I just heard about a new trend in theft called "Travelers." If you haven't heard about these folks, you might be quick to fall victim. 
Spawned by the rash of people loosing homes to foreclosure and gutting the home of everything that isn't nailed down (which for some reason is condoned as getting back at the big bad banks) we are now finding renters feel it's ok to strip your rental home or apartments. 
Here's how it works: A nice couple fills out application, pays a small move in fee (prorated rent, meager deposit) and they show up with a moving truck and move in. You're staff is smiling because they just leased another unit - one less vacancy. 
Next month, that tenant doesn't pay rent and the eviction process starts. The night before they are supposed to be in court, a moving truck shows up and they are gone. When your staff gets access to the unit you get a frantic call… "They took everything…" Your manager is telling you that the tenants left in the night with the cabinets, appliances, a/c unit, circuit breakers, sinks, light fixtures, toilets, garbage disposal, window coverings, everything. They got away with paying a few dollars to live in the unit for 45 days or more and left with $5,000 of the units interior. The police are too busy to follow up, and the "Traveler" has already sold everything on Craig's list and left town. They are already on to their next victim.  
The scenario is worse for homeowners who find the house gutted and the copper gone, pool equipment cut out and the aluminium garage door missing (presumably sold for scrap metal).
The tenant is nearly untraceable, even if law enforcement would get involved (most see this as a civil issue).
This new trend is compounded by the growing transient nature of our residents and the active resale markets for materials via Crag's list, Backpage.com and other free listing sites. No one questions where the cabinets came from or why they were able to purchase a full hvac system for a few hundred dollars cash. Scrap metal prices are at all time highs too.
I've heard from some property managers who have been hit on all their properties. Neighbors and neighboring tenants didn't see anything out of the ordinary and assume their neighbor was just moving. Bank asset managers report that it's becoming so prevalent that they have become accustomed to it "…if it's not the previous owner gutting the home when they leave, or the neighbors gutting it when the home sits vacant, then it will be a Traveler that rips them off. 
If you are wondering why they call them Travelers, its because these thieves will hit property after property, each in a different state as they criss-cross the country. 
Beware of who you rent to and more aware of who you are buying used appliances from…
As always, open to your comments.
John